Be Aligned
Experience freedom of MOVEMENT,
               FREEDOM from pain,
      freedom to experience

 

your

true NATURE.
Dr. Kirsten has always been amazing!  Within a couple weeks, my acute symptoms decreased substantially and in a few months time, my pain was nearly non-existent. Thanks!
-Sue G
My hope is for you to experience chiropractic care in what is, perhaps, a new way. I have designed my Asheville practice with you in mind, creating a pleasant, soothing environment for healing. This personalized model means direct contact with me for most interactions, ample time reserved for your appointments, short wait times, straightforward policies and a relationship where your needs are seen and valued above all. I am committed to listening carefully to your story, treating you safely and effectively, and cultivating compassion and empowerment along the way. Focused, individualized care means better results and a happier you.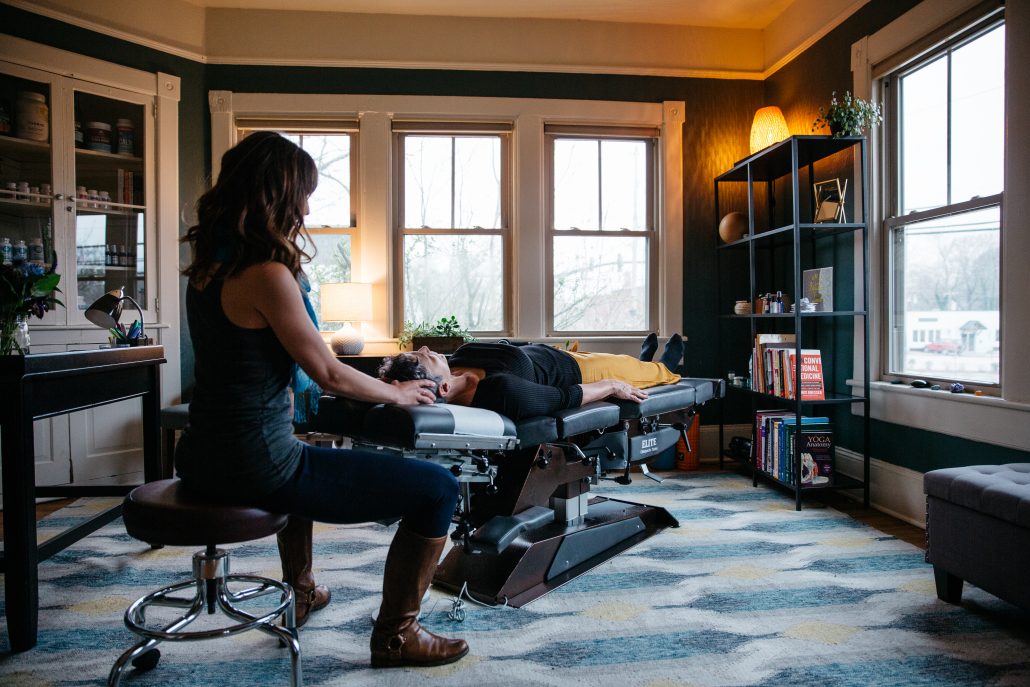 Natural health solutions that keep your body in motion.
When injury, aging or patterns in our lives create imbalances and pain, we need expert advice to get us back to our center point, and clear information that guides us to make healthy choices as we move forward. Spinal alignments encourage the flow of vital energy and nerve supply where needed in order to promote healing, nervous system optimization, and energetic balance.  Chiropractic adjustments as well as other holistic methods may be used as part of your session to get you back to your highest self.
Conditions and Areas Treated:
 Poor Posture

 Whiplash

 Low back pain

 Headaches

 Shoulder, Hip, Knee or Foot injuries

 Wellness Care

 Pediatrics

 Healthy aging

 Much more
Services Offered by Dr. Petersen:
 Chiropractic adjusting of spine and extremities

 Manual Massage Therapies

 Fascial Release

 Self-care and rehab exercises

 Graston Technique

 Postural retraining

 Nutritional Assessments

 Activator and Arthrostim adjusting

SOT methods
Sign up for our newsletter, health tips, and special offers